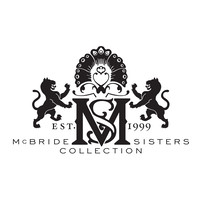 Function
Other
Experience
Mid-Level
Salary
56k-58k DOE
Type
Full Time
About The Position
 Qualifications include exceptional organizational skills, a positive and problem-solving attitude, a strong work ethic with the ability to change gears and work efficiently.  As we are a growing company, a sense of urgency in completing work is crucial. Comfort working collaboratively with a team is a must.
There is excellent opportunity to assume more responsibilities over time and grow with the company.


Responsibilities will include but will not be limited to:


Organizing team meetings and communications:
·            Draft and send company wide internal updates and announcements
·            Circulate meeting invites
Customer service needs:
·            Manage multiple inboxes and route incoming correspondence via phone and email
·            Assist with customer order inquiries
Office Organization:
·            Order office supplies
·            Maintain office samples and re-orders
·            Receive shipments
·            Maintain office equipment


The ideal candidate will have:
·       Comfort with problem-solving
·       Professional maturity – the ability to see the big picture and work within it to complete assignments in a timely manner. Administrative experience a must.
·       The ability to work efficiently within time constraints
·      Exceptional written and verbal communication skills
·       Customer service and organizational skills
·       An ability to multi-task and be agile with a changing environment and new responsibilities
·       A familiarity with both Mac and Windows-based operating systems
·       Computer skills to include: MS Word, MS Excel, Google sharing documents, sheets and calendars
·       An ability to lift 40 pounds


Must be local and have a car


Function Details
Reports To

Office Administrator