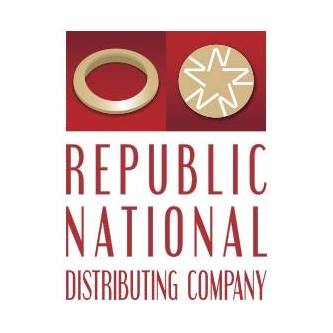 Employer
Republic National Distributing Company
Industry
Distributor
View Full Profile
Function
Operations
Experience
Other
Type
Other
Overview

Provide labor and effort to assist in the accurate and timely receipt of goods, consolidation of warehoused goods, and replenishment of pick locations as well as other necessary warehouse functions such as pulling customer orders for next day delivery, replenishment, housekeeping and inventory control.
Depending on the size of the operation and the shift, the associate may be required; to unload, receive and put away upwards of thirty trailers per day and requested to replenish upwards of 100 pick slots per day; prepare the operation for the nightly picking and packing upwards of 40,000 cases and potentially equal amounts of bottles; replenish pick locations to ensure enough inventory exists to support the shipping functions; load upwards of 80 trucks per night, with a goal time for completion to allow the delivery drivers to be successful at the account level.

Responsibilities

• Safely and properly unload a trailer of product, verify the load for accuracy and stage for put away.

• Conduct proper put away of goods in the warehouse ensuring safety and proper rack utilization.

• Meet individual productivity and accuracy standards as identified through Labor Management (LM) metrics.

• Required to safely operate material handling equipment (MHE) to include forklifts, order pickers, pallet jacks, reach trucks, slip sheet attachment, and/or clamper truck or attachment.

• Utilize Warehouse Management System (WMS) scan guns and tools for the purpose of maintaining proper inventory levels and proper location of goods in the warehouse.

• Assist in the process of putting away returned product from previous day's deliveries.

• Performs cleaning and maintenance duties as directed.

• Assist in physical inventories and cycle counting as directed.

• Observes safe product handling techniques. Cooperates with management and peers alike. Is punctual and consistently available for work.

• As needed, pre-pick and stage odd ball cases and bottles for use in the night shipping.

• Pull and stage large customer orders in demand, such as Costco, Total Wine, etc.

• Interact with associates during the hand-off from shift to shift. Frequently will have interaction with delivery personnel, and the early morning receiving crew.

• Pick and pack orders using label picking, ring scanners, voice directed picking or paper picket tickets.

• Performs various other duties, as assigned.

Qualifications

High school diploma or general education degree (GED), one to three months related experience, preferably one year warehouse experience and/or training; or equivalent combination of education and experience.